We Have Moved!
We have exciting news to share...WE HAVE MOVED!
Our new location is 221 Hayler Court.
Our phone number remains the same (608-835-9355).
Lisa Steil at Massage for Women has moved to a new location. She is inside of Silverado Wellness, 101 Silverado Drive, Stoughton, WI 53589. Her phone number remains the same at 608-358-6147.
Thank you so much!
Health Coaching Services Available! 
Ellen Evans has joined Fran at Pivotal Point so we are offering Health Coaching.
Ellen is a certified health coach. She can help you make a health behavior change. Learn more about Ellen here and to schedule with her click here.  
Her services very much complement Fran's approach! 
Please see the COVID-19 Updates page for current policies and procedures.
---
Welcome to Pivotal Point!
I'm Franciska Anderson, the founder of the clinic. My practice is rooted in Asian Medicine--one of the earliest forms of Functional Medicine--with a modern twist. From its very beginnings, Asian Medicine seeks out the root causes of imbalances in the body, whether it is structural, nutritional, emotional, or spiritual. I bring a common sense functional technique to the treatment room to provide you with an understanding of why your body is out of balance, how I can help and, most importantly, how you can help yourself. Additionally, I am intuitive with clairaudient and clairsentient abilities. This creates a partnership that includes you as an active participant in your wellness journey.
In addition to pain management, I specialize in digestive problems with a holistic and cutting-edge approach based in acupuncture and Asian Medicine, customized for YOU. I use proven herbal and enzyme formulas to help you digest and absorb nutrients. I will explain the negative effects--the "whys and hows"--of your lifestyle and dietary choices, and what choices would be more beneficial. 
Please keep in mind that the clinic is not an emergency clinic. If you are in terrible pain, please call 911 or go to the ER. We are not able at this time to provide walk-in or emergency treatment. Acupuncture and Asian Medicine is best used as long-term preventative care, not in the moment you are in extreme pain.
Let's start a conversation. We are here to listen.
Together, let's turn your health around!
Need Supplements?
If you need Loomis Enzymes, please email me at info@pivotalpointonline.com or leave a message at 608-835-9355 with your name, phone number, and what you need to order. If you want them shipped also leave your mailing address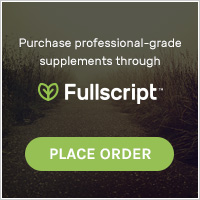 If you need any other supplements (including Ortho Molecular), give Fullscript a try! Click the link above, create an account, and shop for high-quality supplements shipped directly to you!
Try acupuncture before opioids:
Click here for current facts
on the ways that
acupuncture can help
with the opioid crisis.