Additional Resources
Online Dispensary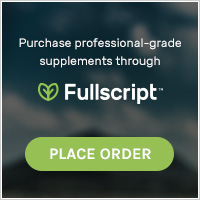 Affiliated Care Providers
Dr. Louis De Palma
Chiropractic care and Loomis Examinations
608-571-7540
drdepalma@me.com
Massage for Women, LLC
Lisa Steil - LMT, NCBTMB
WI#3013-146
Located within Pivotal Point Acupuncture, call her directly at 608-358-6147.
Hours are by appointment only. She is currently on sabbatical.
Lisa creates a safe and peaceful place for women to relax and enjoy massage. 
River of Health Acupuncture Clinic & Wellness Clinic, LLC
Carolyn Custer - LAc, MSOM, LDHS
112 S. Main Street, Suite 2A
Jefferson, WI 53549
920-674-6707
Carolyn specializes in pain management and digestive health.
Hamm Chiropractic & Wellness
Danny Hamm, DC
120 N. Main Street
Oregon, WI 53575
608-835-BACK (2225)
Links: Education and Information
Acupuncture
Nutrition and Digestion
Databases
Articles/Websites/Presentations
Try acupuncture before opioids:
Click here for current factoids
on the ways that
acupuncture can help
with the opioid crisis.